SARA MALYON - TE PUKE MIDWIFE 1881-1915.
(Thanks to Val Gibbons)
Sara JAMES was born in Llanstephan, Carmarthen, South Wales in 1845. In 1871 she married Joseph MALYON of Bennington, Hertfordshire and they had two daughters, Eleanor and Florence. In 1878 the Malyon's came to New Zealand — Joseph as farm manager to Captain Hugh STEWART and Sara as nursemaid and companion to Mrs STEWART and her son Mervyn. They sailed on the LADY JOCELYN, leaving London in May 1878 and arriving in Auckland in August. (This is not to be mistaken for the LADY JOCELYN voyage, which came to Tauranga in 1881). The family then went by steamer to Bowentown near Katikati. Two children, David and then Edith were born around this time. In 1881, Te Puke was surveyed and Joseph balloted for and received a 50 acre lot on No 3 Road. Joseph made his way to Te Puke over the Papamoa hills by horseback while Sara and the four children came by steamer, first to Maketu, then by Maori canoe to Canaan Landing and then on to Te Puke by horseback. In Te Puke, Sara and Joseph had another three daughters.
Sara had some nursing in training in England and upon arrival in Te Puke was soon in demand as midwife and nurse. She traveled all over the district and assisted with over 400 births. It is said that she never lost a baby at birth. Around 1906 Sara turned her home, (on the corner of Malyon Street and Station Road), into a maternity hospital known as Glynavon. She ran this until at least 1915. Sara made two trips back to Britain, one in 1907 and the second in 1914.
Sara died on 30 September 1926 at the age of 81 years. She is buried with Joseph at the Te Puke Cemetery. The following are from her private hospital records. If you recognise any of the names we would love to hear from you.
| | | | | | | | | | | | | | | |
| --- | --- | --- | --- | --- | --- | --- | --- | --- | --- | --- | --- | --- | --- | --- |
| SURNAME | CHRISTIAN | RESIDENCE | ADMITTED | AGE | CONFNMNT | SX | | | DOCTOR | | DSCHRG | M | B | |
| ADAMSON | Alice Mrs | Papamoa, Te Puke | 19Aug1912 | 36 | 29Aug1912 | F | L | FT | | | 12Sep1912 | G | G | BF |
| BAYLISS | Emma Marion | Te Puke | 13Jan1912 | 32 | 16Jan1912 | M | L | FT | Dr Britten | I | 30Jan1912 | G | G | BF |
| BIDDELL (Should Be RIDDELL) | Cecilia | Papamoa, Te Puke | 15Aug1911 | 43 | 15Aug1911 | F | L | FT | | N | 30Aug1911 | G | G | BF |
| BLAIR | Beatrice Minnieoy? | Papamoa, Te Puke | 12Nov1912 | 29 | 12Nov1912 | M | L | FT | | N | 26Nov1912 | G | G | BF |
| BLAKER | Mary Anne | Tauranga | 08Aug1910 | 24 | 14Aug1910 | M | L | FT | Dr Britten | N | 08Sep1910 | G | G | BF |
| COLLINS | Alice Gilmore | Te Puke | 12Jul1911 | 24 | 13Jul1911 | F | L | FT | Dr Britten | I | | G | G | BF |
| COURTNEY | Hannah | Te Puke | 02Apr1911 | 29 | 29Apr1911 | M | L | FT | | N | 10May1911 | G | G | BF |
| DIPROSE | Elsie Eden | Maungarangi | 10Jun1912 | 34 | 14Jun1912 | M | L | FT | | N | 30Jun1912 | G | G | BF |
| DIPROSE | Rachel Isabella | Paengaroa | 26Jun1910 | 27 | 01Jul1910 | F | L | FT | Dr Britten | I | 15Jul1910 | G | G | BF |
| DOUGLAS | Mary Lillian | No 3 Road, Te Puke | 19Jun1911 | 29 | 19Jun1911 | M | L | FT | | N | 03Jul1911 | G | G | BF |
| DOUGLAS | Mary Lillian | No 2 Road, Te Puke | 28Feb1907 | 26 | 28Feb1907 | M | L | FT | | N | 14Mar1907 | G | G | BF |
| ELMSLEY | Letisha Ann | Waerenga, Waikato | 02Mar1911 | 35 | 08Mar1911 | F | L | FT | Dr Britten | I | 25Mar1911 | G | G | BF |
| ELWIN | Florence Adelene | Rangiuru | 05Dec1912 | 33 | 05Dec1912 | F | L | FT | Dr Young | N | 18Dec1912 | G | G | BF |
| GALE | Gale | Te Puke | 26Jul1915 | 22 | 28Jul1915 | F | L | FT | | N | 09Aug1915 | G | G | BF |
| GORDON | Agnes | Te Matai | 24Oct1911 | 39 | 25Oct1911 | M | L | FT | | N | 07Nov1911 | G | G | BF |
| GORDON | Mary Ellen | Te Matai | 29Aug1913 | 28 | 31Aug1913 | F/F | L | 7M | Dr Young | I | 14Sep1913 | G | G | BF |
| GORDON | Mary Ellen | Te Matai | 30Apr1915 | 30 | 17May1915 | M | L | FT | | N | 01Jun1915 | G | G | BF |
| GUILFORD | Gertrude Mary | No 2 Road, Te Puke | 11Jun1915 | 35 | 11Jun1915 | M | L | FT | | N | | G | G | BF |
| HARMAN | Winifred Mrs | Paengaroa | 29Mar1913 | 35 | 29Mar1913 | F | L | FT | Dr Young | I | 13Apr1913 | G | G | BF |
| HARRIS | Edith Mary | Te Puke | 10Jan1911 | 32 | 12Jan1911 | F | L | FT | | N | 24Jan1911 | G | G | BF |
| HARRISON | Evangalene Mrs | Te Puke | 26May1912 | 31 | 29May1912 | F/M | L | FT | | N | 14Jun1912 | G | G | BF |
| HOOPS | Amy | Pongakawa | 09Jun1911 | 28 | 10Jun1911 | F | L | FT | | N | - | G | G | BF |
| HOOPS | Amy Mrs | Pongakawa | 21Jul1912 | 29 | 08Aug1912 | M | L | FT | | | 22Aug1912 | G | G | BF |
| JARRETT (Should be GARRETT) | Edith | Papamoa, Te Puke | 24May1906 | 26 | 04Jun1906 | F | L | FT | | N | 30Jun1906 | G | G | BO |
| JONES | Lucy Gertrude | Papamoa, Te Puke | 14Oct1906 | 23 | 07Nov1906 | F | L | FT | Dr Hurst | I | 25Nov1906 | G | G | BF |
| McFETRIDGE | Dora Kate | Paengaroa | 14Jul1911 | 31 | 22Jul1911 | M | L | FT | Dr Britten | I | 05Aug1911 | G | G | BF |
| McGLASHAN | Maude | Maketu | 20Apr1912 | 24 | 15May1912 | M | L | FT | | N | 02Jun1912 | G | G | BF |
| McLACHLAN | Julia Anne Jeken | Matata | 28Mar1911 | 45 | 08Apr1911 | F | L | FT | | N | 24Apr1911 | G | G | BF |
| MUTTON | Matilda | No 2 Road, Te Puke | --Apr1908 | 22 | --Apr1908 | F | L | FT | | N | - | G | G | BF |
| POTIKI | Mary | Paeroa Mills | 10May1908 | 30 | 10May1908 | F | L | FT | | N | 27May1907 | G | G | BF |
| POTIKI | Mary | Te Puke | 23Oct1912 | 34 | 23Oct1912 | M | L | FT | | N | 05Nov1912 | G | G | BF |
| PRENTIS | Lucy Ethel Maud | Maketu | 05Oct1910 | 39 | 26Oct1910 | F | L | FT | | N | 11Nov1910 | G | G | BF |
| REID | France Eliza Mrs | Papamoa, Te Puke | 20Feb1913 | 23 | 02Mar1913 | M | L | FT | Dr Young | I | 16Mar1913 | G | G | BF |
| RENDALL | Florence May Mrs | Maketu | 30Jul1912 | 29 | 01Aug1912 | M | L | FT | Dr Young | I | 17Aug1912 | G | G | BF |
| ROSS | Elizabeth Mrs | Paengaroa | 07May1912 | | 12May1912 | F | L | FT | | N | 25May1912 | G | G | BF |
| SHEPPERD | Annie Miln | No 4 Road, Te Puke | 21Jun1910 | 31 | 22Jun1910 | F | L | FT | Dr Britten | I | 05Jul1910 | G | G | BF |
| SINCLAIR | Clara | Pongakawa | 12Jan1910 | | 13Jan1910 | F | L | FT | Dr Britten | I | 21Feb1910 | G | G | BF |
| TANNER | Florence Mildred | Katikati | 15Jun1911 | 35 | 24Jun1911 | M | L | FT | Dr Britten | I | 07Jul1911 | G | G | BF |
| WHYMAN | Josephine | Te Matai Sawmill | 28Jan1912 | 29 | 29Jan1912 | M | L | FT | | N | 13Feb1912 | G | G | BF |
| WRIGHT | Edith Florence Harriett | Maketu | 17May1910 | 38 | 01Sep1910 | F | L | FT | Dr Britten | I | 22Sep1910 | G | G | BO |
| WRIGHT | Elvina Maud | Te Puke | 30Nov1911 | 19 | 10Dec1911 | F | L | FT | | N | 23Dec1911 | G | G | BF |
L Living/Dead
FT Full Term
I Instruments
BF Breastfed
BO Bottlefed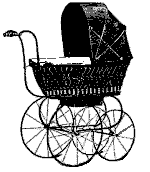 ---
FAMILIES I AM RESEARCHING | MISCELLANEOUS GENEALOGICAL STUFF | NEW ZEALAND — ON LINE GENEALOGICAL AND FAMILY HISTORY RESOURCES | NEW ZEALAND — YOUNG BOY IMMIGRANT SCHEME 1911 — 1914 | NEW ZEALAND DISASTERS AND TRAGEDIES | NEW ZEALAND MISCELLANEOUS GENEALOGICAL INDEXES | NEW ZEALAND LAND WARS — MISCELLANEOUS GENEALOGICAL INDEXES | NEW ZEALAND AND WORLD WAR ONE | NEW ZEALAND AND WORLD WAR TWO | NEW ZEALAND ROLLS OF HONOUR AND WAR MEMORIALS — BY LOCATION | NEW ZEALAND ROLLS OF HONOUR AND WAR MEMORIALS — BY CONFLICT | NEW ZEALAND ROLLS OF HONOUR — MILITARY NURSES | PAKEHA/MAORI TRANSLITERATIONS | PASSENGER LISTS TO NEW ZEALAND | SHAND — FAMILY HISTORY | SOUTH TARANAKI, NEW ZEALAND — GENEALOGICAL RESOURCES | SPONDON, DERBYSHIRE, ENGLAND — GENEALOGICAL RESOURCES | WANGANUI COLLEGIATE SCHOOL 1865 — 1947 | WESTERN BAY OF PLENTY, NEW ZEALAND — GENEALOGICAL RESOURCES