WESTERN BAY OF PLENTY, NEW ZEALAND
The Western Bay of Plenty is on the east coast of the north island of New Zealand, and includes the settlements of Katikati, Tauranga and Te Puke. Katikati was first settled by Europeans as an Ulster Plantation by George Vesey Stewart in 1875 and is at the northern end of the district. Tauranga in the centre of the Western Bay was originally referred to as Te Papa. It was settled by European traders in the 1830s and by CMS Missionaries from 1835. Tauranga is now New Zealands fifth largest city. Te Puke is known as the Kiwifruit Capital of the World The majority of New Zealands Kiwifruit is grown in the district. European settlement did not begin in the town until the early 1880s though European traders had been at Maketu since the 1830s.
WESTERN BAY COMMUNITY ARCHIVES
EARLY EUROPEAN SETTLERS - WESTERN BAY OF PLENTY (INCLUDING AONGATETE, KATIKATI, TE PAPA, TAURANGA, MAKETU etc) - 1863 - 1899
WESTERN BAY OF PLENTY BIRTH, DEATH AND MARRIAGES (1872 - 1920) - Also see Te PUKE MARRIAGES AND DEATHS (down the page).
EARLY EUROPEAN SETTLERS - PASSENGER LISTS FOR PORT OF TAURANGA OR BOUND FOR PORT OF TAURANGA
ACCLIMATISATION SHOOTING LICENCES
TAURANGA COUNTY COUNCIL RATES ASSESSMENTS - 1907
TAURANGA BOROUGH ELECTORAL ROLL - APRIL 1907
RESIDENTS OF TAURANGA, KATIKATI, MOUNT MAUNGANUI, TE PUKE AND IMMEDIATE DISTRICTS - TAKEN FROM THE 1928 TAURANGA ELECTORAL ROLL.
CENSUS RESULTS

TAURANGA MOUNTED RIFLES
TAURANGA DISTRICT AND THE SOUTH AFRICAN/BOER WAR
TAURANGA DISTRICT AND THE GREAT WAR (WORLD WAR ONE)
MOSTLY TE PUKE, MAKETU AND DISTRICT
EASTERN MAORI ELECTORAL ROLL
MAORI MEMBERS OF THE ARMED CONSTABULARY WITH A TE PUKE/ARAWA/BAY OF PLENTY CONNECTION
POSTAL DIRECTORIES
TE PUKE AND DISTRICT - WHOS WHO
BEN KEYS DIARIES
TE PUKE RAILWAY LEAGUE - 1910
TE PUKE AND DISTRICT - MISCELLANEOUS
TE PUKE AND DISTRICT - KNOWN VICTIMS OF THE INFLUENZA EPIDEMIC - OCTOBER, NOVEMBER, DECEMBER 1918
PROPOSED BAY OF PLENTY FREEZING WORKS - SHAREHOLDERS - SEPTEMBER 1915
1945 SETTLERS REUNION - TE PUKE
TE PUKE BOROUGH FARM LAND OWNERS - 1947
TE PUKE AND DISTRICT PROBATES HELD AT NATIONAL ARCHIVES - 1875 - 1995
TE PUKE CEMETERIES
DEATH NOTICES
TE PUKE ST JOHN THE BAPTIST ANGLICAN CHURCH
TE PUKE MARRIAGES
TE PUKE TIMES BIOGRAPHICAL ENTRIES
TE PUKE BIRTHS
TE PUKE AGRICULTURAL AND PASTORAL ASSOCIATION (INC.) MEMBERS
TE PUKE BRASS BAND
TE PUKE MEDICAL CLUB
PAENGAROA-TE PUKE RACING CLUB
TE PUKE BACHELORS BALL INVITATION
TE PUKE SCOTTISH SOCIETY
NEW ZEALAND JERSEY CATTLE BREEDERS ASSOCIATION INC - TE PUKE AND DISTRICT MEMBERS
PONGAKAWA SCHOOL CENTENNIAL - 1992
MAKETU SURF LIFESAVING CLUB
LOWER KAITUNA
TE PUKE LYCEUM CLUB
TE PUKE AND DISTRICT HIGHLAND PIPE BAND
TE PUKE DAIRY PRODUCE COMPANY LTD - TE PUKE - 1884 - 1888
TE PUKE CO-OPERATIVE DAIRY COMPANY LIMITED - TE PUKE - 1898 - 1902
BAY OF PLENTY CO-OPERATIVE DAIRY ASSOCIATION LIMITED - TE PUKE - 1902 - 1986
TE PUKE POPULATION
Unfortunately in New Zealand the census forms were not kept but at least we have the results.
TE PUKE MOUNTED RIFLES
TE PUKE AND TAURANGA AND THE SOUTH AFRICAN/BOER WAR
TE PUKE AND WORLD WAR ONE
TE PUKE AND WORLD WAR TWO
SCHOOL ROLLS
TEACHING STAFF
TE PUKE CENTENNIAL 1981
CELEBRATING 125 YEARS OF TE PUKE - 2006
TE PUKE AND DISTRICT BIBLIOGRAPHY - IN CHRONOLOGICAL ORDER
THAMES GOLDMINERS INDEX
THE KIWIFRUIT INDUSTRY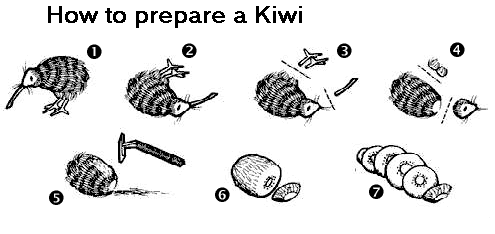 WEATHER STATISTICS
ABOUT TE PUKE
TE PUKE SQUASH CLUB
---
FAMILIES I AM RESEARCHING | MISCELLANEOUS GENEALOGICAL STUFF | NEW ZEALAND — ON LINE GENEALOGICAL AND FAMILY HISTORY RESOURCES | NEW ZEALAND — YOUNG BOY IMMIGRANT SCHEME 1911 — 1914 | NEW ZEALAND DISASTERS AND TRAGEDIES | NEW ZEALAND MISCELLANEOUS GENEALOGICAL INDEXES | NEW ZEALAND LAND WARS — MISCELLANEOUS GENEALOGICAL INDEXES | NEW ZEALAND AND WORLD WAR ONE | NEW ZEALAND AND WORLD WAR TWO | NEW ZEALAND ROLLS OF HONOUR AND WAR MEMORIALS — BY LOCATION | NEW ZEALAND ROLLS OF HONOUR AND WAR MEMORIALS — BY CONFLICT | NEW ZEALAND ROLLS OF HONOUR — MILITARY NURSES | PAKEHA/MAORI TRANSLITERATIONS | PASSENGER LISTS TO NEW ZEALAND | SHAND — FAMILY HISTORY | SOUTH TARANAKI, NEW ZEALAND — GENEALOGICAL RESOURCES | SPONDON, DERBYSHIRE, ENGLAND — GENEALOGICAL RESOURCES | WANGANUI COLLEGIATE SCHOOL 1865 — 1947 | WESTERN BAY OF PLENTY, NEW ZEALAND — GENEALOGICAL RESOURCES